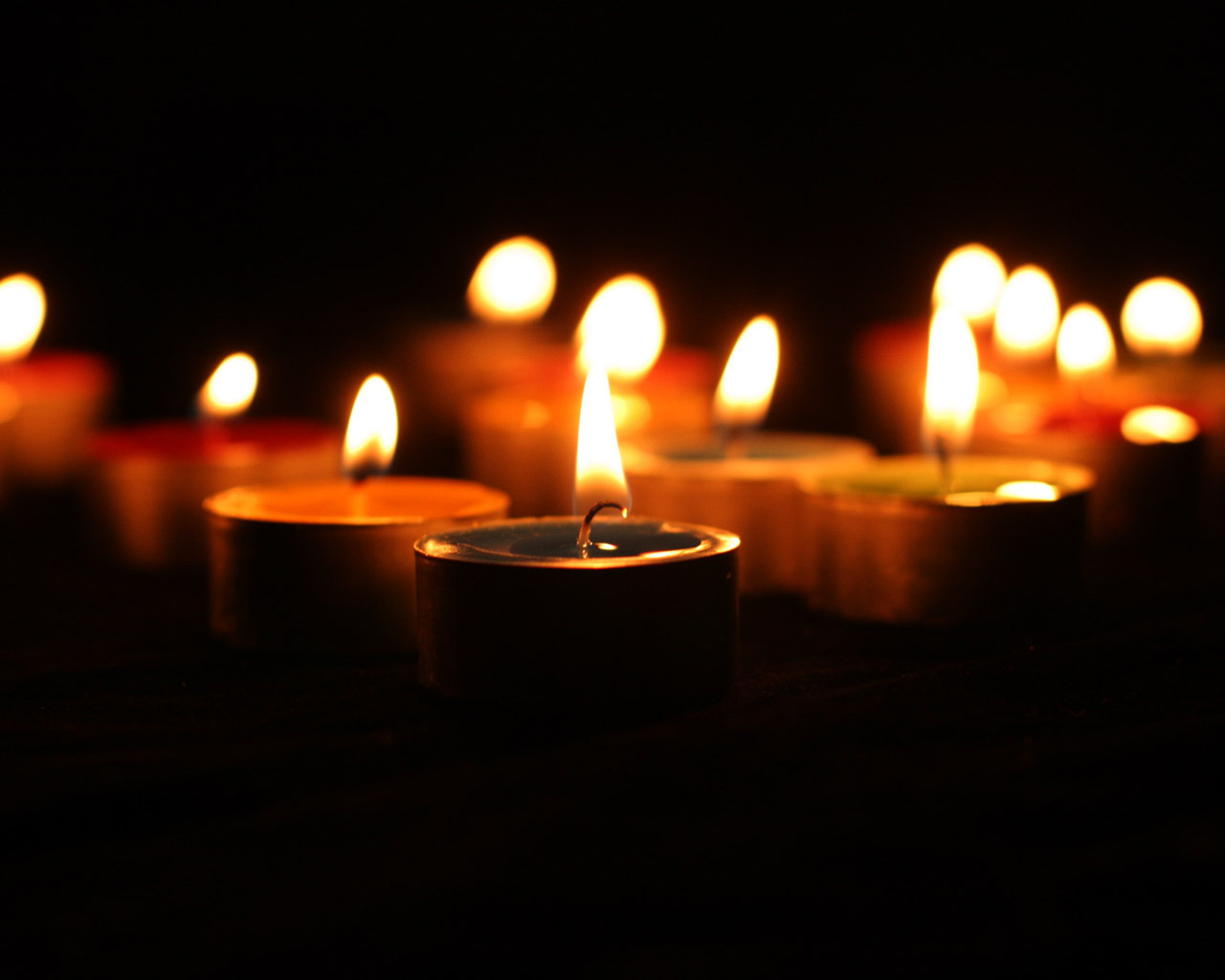 The recent terrorist attack in Nice, France this past Thursday is a constant reminder of this world's need for Christ. It is a reminder that the world is truly a fallen place in need of redemption. And as I read over social media posts and major news articles it is a reminder of just how uninformed our country has become towards religion in general, but more specifically Islam and Christianity.
On one hand there are those who proclaim that all of Islam is bad and must be dealt with due to the mass terrorist attacks carried out under the banner of Islam for the purpose of spreading Islam. Then there are those who quickly attempt to placate the admonishment of Islam by claiming Christians are no different as they've killed people in the past under the banner of Christianity. In the end, nothing is left but ignorance, finger pointing, memorials and hashtags until the next attack happens and then the cycle is repeated.
But why? Why do we keep cycling over the same issue? I don't believe it's difficult to understand why these attacks are happening. Yet here we are. More finger pointing, hashtags, memorials and a call to end all religion. The root cause for what is going on is what I would like to address and not from a political perspective but as always, through a biblical lens. For the Christian, what should our response be and how are we to deal with the world? In order to figure this out we will need to look at this problem from a couple of different angles.
What Is A Peaceful Religion?
For starters there are many people who proclaim that Islam is actually a peaceful religion. They claim that it's peaceful because they know of a few muslims that practice Islam in a non-violent way. So by their logic Islam is peaceful. But logically that doesn't really ring true as there are followers who are not peaceful. We can't determine the peacefulness of a religion by how people live it out as people can exercise their faith in a multitude of ways. It isn't fair to just discount those who are violent. So, to find a middle ground many choose to look at Islam from a pure numbers perspective where they then define Islam as peaceful. Meaning, Islam must be peaceful because of the many millions who are non-violent. But again, that isn't logical and frankly isn't true. I could start a religion and at the core of it claim that you must be willing to kill innocent people at random to be a true follower. I could then mix this tenet up with nice things one must do like pray, donate blood, help old ladies across the street and generally be nice to people. If some of the followers of this religion choose to not kill people, does that make the religion peaceful? No, it doesn't. In fact, the religion is still violent regardless of how people practice it. The reason being is the religion itself has murder as a tenet. So for those not practicing murder, they're simply bad followers. Peaceful? Yes, but they're also bad followers of the religion. However the religion itself is violent. So it is with Islam. One of the problems I see in this country is the inability for individuals to separate the religion from the people. This inability leads to people making statements that a religion is defined by how people live it out, merely choosing which end of the spectrum they want to agree with. Many have a very difficult time understanding there is a difference between how a religion is defined and how its followers choose to live it out.
Followers and non-followers of Islam typically believe that Islam is actually peaceful and that it doesn't condone violence. But we've already addressed the fact that the practice of a religion doesn't truly define a religion. There are people who strictly adhere to the tenets of a religion and there are those who don't, creating their own flavor. So in order to understand what defines a faith then the best thing to do is for us to go directly to its source. But when we go to the source it is vital that proper context of the source material is used. Otherwise it's easy to come away with a dishonest interpretation of the source, taking material way out of context to support a predisposition. So what does Islam have to say about violence? Let's go to the source.
Jihad And Violence
In this video by ex-Muslim, Nabeel Qureshi, let's look at what the religious text, the Quran, says about Jihad as this serves as a foundation for Islamic thought towards violence.
Now with a basic understanding of Jihad and what the Quranic text says about the topic we gain a clearer picture of how violence is viewed within Islam. If you want to dig a bit deeper to get more of an understanding about violence and its place in Islam there's a good overview on religionofpeace.com that highlight verses from the Quran in context. Reading the text within context it becomes clear that Islam is in fact, at its core, a very violent religion. Not only is it violent but violence against non-believers for the cause of Allah is rewarded according to the Quran.
Based on this information does this mean every Muslim should be treated with hatred or contempt? No, not at all. In fact as Christians we are to pray that Christ will be revealed to them, share the Gospel with them and exercise kindness towards those who practice Islam. God has and continues to save people out of the Islamic faith and into the care of Christ. However, despite the actions of even the most peaceful Muslim the core of the religion is extremely violent. And those who are practicing violence should not be classified as non-Muslim or extremist. To do so, shows a misunderstanding of Islam. In fact those who exercise violence under the banner of Islam are adhering to the faith in a more fundamental and true sense then those who are not. Those who are not would be accused of being extremely liberal or better yet, not true Muslims. And as we've seen with Islam this idea of false Muslims exists as different sects are essentially at war with each other. Most notably the Sunnis and Shiites.
The Billions Of Peaceful Muslims
So what about all of the peaceful Muslims in the world? Should we just discount them? Brigitte Gabriel gives a response to this same question and elucidates why it's a bad question to begin with.
But What About Christianity?
Christianity is largely thrown under the bus when Islamic atrocities are brought to light. What is odd however, is that atrocities caused by Atheists or those from other religions are not. Pol Pot is a great example. While Atheists cling to the idea that Pol Pot was not an Atheist simply because he was raised Buddhist and later studied in a Catholic school, they fail to acknowledge during his decimation of 25% of the Cambodian population he banned all religion. Seems odd that a self-proclaimed follower of God would seek to ban or outlaw all religion. But that's a topic for another day.
One of the "Christian" examples to placate the current violent actions of Islam is the Crusades. However just a cursory study of Christianity shows that the Crusades were a defense to Muslim territorial rule and slaughtering that existed well over 400 years. The entire known world was being decimated by Islam's iron fist, committing the worst atrocities known to man. As for a death toll due to the Crusades an accurate count doesn't exist since records were never kept. Current estimates attempt to put the death toll around 1 million. However this number includes the death of Muslims, Jews and Christians. The Crusades also lasted almost 200 years which gives us an average of 5000 deaths per year due to war. Typically, in order to give the Crusade myth more glory we hear estimates ranging into the millions, all dying at the hands of Christian Crusaders. Which is also quite telling considering there are no official records.
The Spanish Inquisition is also referenced as an example. People claim Christians were burning thousands of witches and killing millions, executing people under the worst forms of torture. However thanks to great modern day historians we've learned this isn't exactly true either. In fact, it's been determined that the number of deaths is really between 3000 and 5000 over the 350 year time span. Yes, 350 years. Nathan Busenitz has a great article on the Inquisition death count. Also, the archives of the Suprema, today held by the National Historical Archive of Spain (Archivo Histórico Nacional), conserves the annual relations of all processes between 1540 and 1700. The archives provide information on over 49,000 judgements which were studied by modern historians Gustav Henningsen and Jaime Contreras. Based on the data they estimated that less than 5000 people were executed during the 350 year Inquisition span. The reality is Christianity doesn't lead the pack in atrocities. In fact, WWII alone accounts for over 60 million deaths in a 6 year time span. Yes, just 6 years.
There is also another important point to make and that is Christians who are part of war or violence does not mean war or violence is done in the name of Christianity. Again, look at the Crusades. Islam was advancing in the name of Islam and Christians responded in defense against the slaughtering of the known world.
The truth is, what has happened in the past in terms of Christianity's history has been muddied in inaccuracy. Let's also not forget these things happened in … the past.
Another Major Difference With The Quran
The challenge Islam apologists have is that the Quran is not confined to a specific historical timeline. It is literally open for all time. This isn't the case with the Bible. The Bible actually has an Old Testament and a New Testament written for different time periods for different reasons. I won't get into the fallacies of the OT condoning violence because that is a deep subject all in itself. However the truth remains that there is a huge difference in the contextual nature of the Quran and the Bible.
The Cycle Continues
I have a theory as to why this cycle of violence and historical ignorance continues to exist. My theory, grounded in scripture, is that society is doing all it can to move itself away from a moral accountability agent such as God.
"For the wrath of God is revealed from heaven against all ungodliness and unrighteousness of men, who by their unrighteousness suppress the truth." – (Romans 1:18–19)
Despite knowing the truth, humanity spends great energy in suppressing the truth about God in order to live free from His agency.
"None is righteous, no, not one;
no one understands;
no one seeks for God.
All have turned aside; together they have become worthless;
no one does good,
not even one" – (Romans 3:10–12)
Despite the fact humanity is absent any righteousness people still attempt to circumvent God in order to live under their own idea of a utopian world without a moral accountability agent. In order to do that war must be declared on religion itself. Christianity is known to be the one religion that is based on divine accomplishment — Jesus dying for sinners — and the human heart innately wants to earn righteousness instead of agreeing with God that we are all sinners who need saving. Christianity is the only worldview that runs counter to every other worldview that exists. Every other worldview falls under the category of human achievement. Under human achievement man attempts to achieve his or her own righteousness through any means possible. Christianity is the exact opposite. Christianity agrees with God. It agrees that we are all fallen, sinful and imperfect and need God's salvation through Christ alone.
Christianity isn't a faith based on doing good works, it is a faith that readily admits we have zero righteousness and despite our efforts to do good we will always fall short. Christianity is based on the work of Jesus Christ, God, not man. This is precisely why society will do all it can to shame Christianity, placing it in the same category of anything and everything morally wrong as to show it is nothing special. Even if it means reaching back 1000 years to do so. Even if it means falsely accusing Christianity of things like the Holocaust despite biblical and secular evidence showing the very opposite. Christianity will never receive a fair shake, especially not one equal to Islam – despite its position of violence – chiefly because humanity would have to agree with God. But if humanity can squelch the voice of the Christian and show that Christianity is not the truth, then for all intents and purposes religion itself is a lie. Christianity is the faith with the biggest bullseye on its back. Because if salvation can't even be obtained by God's own gracious sacrifice of Jesus then there is no point.
What we're seeing in our country and consequently throughout the world is a couple of things taking place. One, the failure to recognize the Islamic agenda is to once again attempt a global caliphate as it did pre-Crusades. History is literally repeating itself. The scary thing is everyone has their history books closed. The second thing is the large rejection of Jesus Christ by those who would prefer to live as humanists apart from God. We are witnessing in our day and age the collision of these two ideas.
Until people recognize these very real concerns things will not only continue, but become worse. There will be more attacks, more hashtags, more memorials and more finger pointing. As for the Christian, now is not the time to be silent. Let us continue in prayer that souls are saved, but let us also continue to share the Gospel with our Muslim friends and become change agents in this fallen world. Because the truth is, without the God of the bible, without the Gospel of Jesus Christ, the world will not change for the better.